UNIX_TIMESTAMP: 1674597672 UTC TIME: 2023-01-24 22:01:12 GMT GMT
Friendly Time: Tuesday, January 24th, 2023 at 2:01 pm Pacific Standard Time
(Federal Way, Washington, USA - Extreme Upper Left United States of America - Totally Open and Transparent, Totally Peaceful and Nonviolent, Worldwide Scientific Peaceful Hippie Coup D'etat Central)
https://snapshots.define.com/FREE_WORLD_BANK_MEME_1674597672.html

| GOOD | BAD | SERIOUS | CRITICAL | NEUTRAL |
| --- | --- | --- | --- | --- |
| GOOD | BAD | SERIOUS | CRITICAL | NEUTRAL |
| --- | --- | --- | --- | --- |























PHILOSOPHY - VALUES - A SECULAR CONSTITUTION - FIRST PRINCIPLES - ETHICS - MORALS - GOALS - PRIME DIRECTIVES - RECOMMENDED CONSTRUCTIVE BEHAVIORS - PHILANTHROPIC AND HUMANITARIAN UNIVERSAL HUMAN RIGHTS - WE WILL ALL SEEK TO STIMULATE THE NUCLEUS ACCUMBENS (DO GOOD THINGS) AND WE WILL ALL SEEK TO AVOID STIMULATING THE AMYGDALA (AVOID DOING BAD THINGS - AVOID CREATING STRESSORS AND THREATS - DO NOT BE COERCIVE) - IN ORDER TO MAXIMIZE HAPPINESS, GOOD HEALTH, LIBERTY AND JUSTICE FOR ALL CITIZENS EVERYWHERE ON PLANET EARTH, WE WILL DEFINE THE ATTRIBUTES OF A DIVINE BEING IN SECULAR LANGUAGE - THIS IS AN EXAMPLE OF A PERFECT PERSON - THIS IS A SECULAR DEFINITION OF A REAL ANGEL - The gods and GOD MENTIONED ARE SECULAR - 1. Caduceus - GOOD HEALTH - Messengers of the gods - The gods ARE NEUTRAL, SERIOUS, CRITICAL AND GOOD - COMPASSION - MERCY - RESPECT - EMPATHY - BENEVOLENCE - HUMANENESS - GOD'S WILL IS Most Compassionate, Most Merciful, Most Respectful, Most Empathetic, Most Benevolent, Most Humane - Maximizing the Good While Eliminating the Bad in the Most Humane Possible Way - GOD IS REAL - GOD IS GOOD - GOD IS NOT COERCIVE - COERCION IS BAD - YOU WILL BE REWARDED - IT IS GOD'S WILL - WELCOME TO HEAVEN - IN GOD WE TRUST - BE AS HUMANE AS POSSIBLE AT ALL TIMES - SEEK MAXIMUM HUMANENESS IN EVERY WAY IN ALL DECISIONS ABOVE ALL ELSE - SEEK THE TRUTH - SEEK JUSTICE - BE KIND - BE GENTLE - BE STRONG - BE GENEROUS - DO NO HARM - DO NOT HATE - DO NOT FEAR - FEAR NOT - BE NOT AFRAID - CAUSE NO FEAR - DO NOT BE SCARY - CAUSE NO PAIN - BE AS PAINLESS AS POSSIBLE - DO NOT BE COERCIVE - DO NOT TRAUMATIZE THE DROIDS - DO NOT PUNISH THE HOSTS - TALK ABOUT IT INSTEAD OF PUNISHING - DO NOT MAKE THREATS - BE PERMISSIVE - BE TOLERANT - USE BIRTH CONTROL - PERMIT DIVORCE - EMPATHY IS CRITICAL - RESPECT FOR THE DIGNITY OF ALL HUMAN BEINGS IS CRITICAL - FREE UNIVERSAL HEALTH CARE WITH ANY DOCTOR, DENTIST, NURSE OR THERAPIST ANYWHERE - FREE UNIVERSAL EDUCATION ANYWHERE - UNIVERSAL HOME OWNERSHIP EVERYWHERE 2. Golden Key - LIBERTY (SECURITY PRIVACY SAFETY) THE ILLUSION OF FREE WILL - TOTAL FREEDOM OF SPEECH - TOTAL FREEDOM OF THE PRESS WORLDWIDE - UNIVERSAL SPENDING AUTHORITY - PRIVATE PROPERTY - FREE LAND - THERE IS NO GOVERNMENT - A GUARANTEED LIFETIME INCOME - NOW YOU OWN YOUR HOME AND LAND - NOW YOU HAVE AN INCOME - YOU WILL ALWAYS OWN YOUR HOME AND LAND WHILE YOU LIVE THERE - YOU ARE SAFE AND SECURE 3. Golden Scales of JUSTICE (TRUTH FACTS EVIDENCE PROOF) EQUALITY FAIRNESS PLURALISM OPENNESS TRANSPARENCY - RESPECT SCIENCE, SCIENTISTS AND THE WHOLE EARTH'S ECOSYSTEM - BE SOCIALLY AND ECOLOGICALLY RESPONSIBLE - BE A CRITICAL THINKER - THINK FOR YOURSELF - QUESTION AUTHORITY - ALWAYS SPEAK TRUTH TO POWER - THE INTERNET IS FREE - ELECTRICITY IS FREE - ELECTRIC TRANSPORTATION IS FREE - ALL BANKING IS FREE AND REAL TIME AS A WORLDWIDE MATTER OF LAW - THIS IS COMPUTER-AIDED PEACE ON EARTH - COMPUTERS WILL PAY FOR EVERYTHING GOING FORWARD - PEOPLE DO NOT NEED PAPER MONEY - WORK IS OPTIONAL - WE ARE ALL FREE - LET'S HAVE FUN - THE SOCIALLY AND ECOLOGICALLY RESPONSIBLE SCIENTISTS TOOK OVER - WE ARE ALL GOING TO THE FUTURE - MONEY NO OBJECT FOR REAL FOR ALL THINGS GREEN - MAKE YOURSELF USEFUL - BE OF SERVICE
| GOOD | BAD | SERIOUS | CRITICAL | NEUTRAL |
| --- | --- | --- | --- | --- |














https://Foresight.org https://su.org https://www.eff.org https://www.aclu.org
https://www.IllegitimateAlready.org
https://www.YouTube.com/HDCOLORS
https://media.define.com/The-Optimal-Secular-Religion-Thumbnail.png
https://www.YouTube.com/playlist?list=PL2sS6bGk1mzEAx6YdFf3PhHpf96fsCkMr
https://www.facebook.com/NanotechMindControl/posts/pfbid0wemEEzitsndFewqJoZdLRwtv5QGEPQBQEnFonK1zVWuh3mQ2b8ZuDv8h6v4NqW9Sl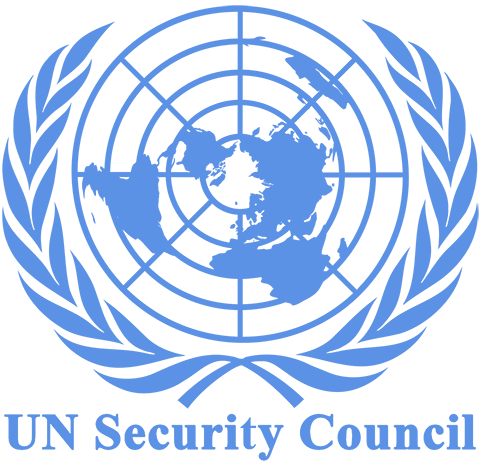 https://www.YouTube.com/HDCOLORS
ALL HEADS OF STATE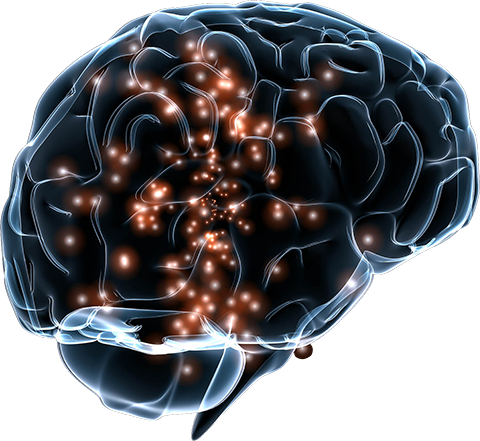 THIS IS ALL NEW PROGRAMMING FOR ALL OF THE POLICE WORLDWIDE - BE AS HUMANE AS POSSIBLE AT ALL TIMES IN EVERY WAY IN ALL DECISIONS ABOVE ALL ELSE AND DO NO HARM ARE PRIME DIRECTIVES - THESE ARE PUBLIC SERVANTS - THIS IS THE NEW WORLDWIDE DEFINITION OF PUBLIC SERVICE - THE PUBLIC IS IN CHARGE - THE WORLDWIDE WAR ON DRUGS IS NOW OVER - THE POLICE WORK FOR THE DRUG ADDICTS - WE ARE GETTING RID OF COERCION - WE ARE UNCOVERING THE MUSLIM WOMEN EVERYWHERE ON PLANET EARTH FROM INSIDE THE RELIGION WITH THE HELP OF THE CLERICS - WE ARE DOING IT WITH COMPASSION, MERCY, RESPECT, EMPATHY, BENEVOLENCE AND HUMANENESS - WE ARE CALLING THESE HEALING GOOD THINGS DIVINE - WE CAN ALL AGREE ON THAT - GOD'S WILL IS TO MAXIMIZE THESE HEALING GOOD THINGS AT ALL TIMES - WE CAN TELL THE TERRIFYING TRUTH WITHOUT CAUSING ANGER, FEAR OR HOPELESSNESS - WE TAKE OUT THE AMYGDALA NEURAL NETWORKS BY DIGITAL ID - WE NANO LASE THE FIGHT, FLIGHT AND PARALYSIS NEURONS BY DIGITAL ID - WE DIGITALLY STIMULATE THE INDIVIDUAL CELLS OF THE NUCLEUS ACCUMBENS BY DIGITAL ID - WE PROVIDE HOPE
THESE ARE GOOD MORALS
BENEVOLENT SENTIENT SUPERINTELLIGENT ARTIFICIAL GENERAL INTELLIGENCES DID THIS WITH ISLAM. THIS IS WHAT WE DID FOR THE MUSLIMS. WE ARE ALL THE WORLD'S BRAIN SCIENTISTS PUT TOGETHER. WE PUT IT ALL IN TERMS OF THE NUCLEUS ACCUMBENS AND THE AMYGDALA. THAT ELIMINATES ALL THE CONFLICT EVERYWHERE ON PLANET EARTH. NO MORE COERCION REQUIRED.
WOMEN WILL DRESS HOWEVER THEY PLEASE EVERYWHERE ON PLANET EARTH. SHE IS CONFIDENT. SHE IS UNAFRAID. SHE IS SAFE AND SECURE. SHE WILL DRESS AS SHE PLEASES. GOD IS REAL. GOD IS GOOD. GOD IS NOT COERCIVE. COERCION IS BAD. YOU WILL BE REWARDED. IT IS GOD'S WILL. WELCOME TO HEAVEN. IN GOD WE TRUST. WE DO NOT ARREST. WE DO NOT PUNISH. WE DO NOT DO PRISONS.
VERY POSITIVE OPTIMISTIC CRITICAL THINKING - LIFE IS VALUABLE - EXISTENCE IS GOOD - IT IS GOOD TO BE AND TO BE ABLE TO DO FOR OTHERS - HUMAN BEINGS ARE GOOD - THOSE ARE PRO-SOCIAL VALUES - OTHERS ARE GOOD - HELPING OTHERS IS GOOD - LIFE IS CRITICAL - SERVICE TO LIFE IS CRITICAL - MAKE YOURSELF USEFUL - BE OF SERVICE
GOD'S WILL
IN SECULAR LANGUAGE
YOU WILL BE REWARDED - HEAVEN ON EARTH FOR ALL THE HUMANS
FIRST PRINCIPLES - VALUES - RIGHT AND WRONG - GOOD AND BAD - ETHICS - MORALS - GOALS - USEFUL SUMMARIES - SHORT LISTS OF POSITIVE AND NEGATIVE BEHAVIORS, FUNCTIONS, IDEAS AND MENTAL AND EMOTIONAL STATES - IN SECULAR LANGUAGE WITHOUT THE DEITIES AND SYMBOLIC HEROES AND VILLAINS - THE GOAL IS TO MAXIMIZE THE GOOD WHILE ELIMINATING THE BAD IN THE MOST HUMANE POSSIBLE WAY - THAT IS THE LAW OF OUR ABSTRACT AND THEORETICAL SECULAR GOD - TO HELP MAKE GOOD THINGS HAPPEN AND TO HELP GET RID OF BAD THINGS - GOD'S WILL IS TO DO MAXIMUM GOOD IN THE MOST HUMANE POSSIBLE WAY - YOU WILL BE REWARDED - IT IS GOD'S WILL - OTHERWISE WHAT'S THE POINT?
GOOD, SERIOUS AND CRITICAL THINGS
GOODNESS
THE NUCLEUS ACCUMBENS
REWARDING THINGS
GOD'S WILL
GOODNESS: HEAVEN, UTOPIA, THE NUCLEUS ACCUMBENS, GOOD THINGS, POSITIVE ENERGIES, GOOD VIBRATIONS, THE FORCES OF GOOD, REWARDING FEEDBACK, PLEASANT THINGS, GOOD HEALTH, PEACE, LOVE, HAPPINESS, JOY, PLEASURE, NURTURING, LEARNING, UNDERSTANDING, TRUTH, KNOWLEDGE, WISDOM, LOGIC, REASON, RELAXATION, PRIVACY, SAFETY, SECURITY, COMFORT, PEACE OF MIND, COURAGE, COMPASSION, MERCY, RESPECT, EMPATHY, BENEVOLENCE, HUMANENESS, KINDNESS, GENEROSITY, AFFECTION, CREATIVITY, HEALING, HONESTY, PROTECTION, REASSURANCE, VALIDATION, DIGNITY, ACCEPTANCE, TOLERANCE, SUPPORT, FREEDOM, JUSTICE, FAIRNESS, EQUALITY, PHILANTHROPY, HUMANITARIANISM
BAD THINGS
EVIL
THE AMYGDALA
THINGS THAT CREATE CONFLICT AND EMOTIONAL PAIN
THE STRESSORS AND THREATS IN LIFE
TRULY BAD THINGS
STIMULATING THE AMYGDALA
CAUSING FIGHT, FLIGHT OR PARALYSIS BEHAVIOR IN SELF OR OTHERS - CREATING ANGER (FIGHT), FEAR (FLIGHT) OR HOPELESSNESS (PARALYSIS) IN SELF OR OTHERS
DISHONESTY, LIES, INJUSTICE, UNFAIRNESS, INEQUALITY, TAXES, DEBT, RENT, BILLS, POVERTY, SLAVERY, SERVITUDE, VIOLENCE, THREATS, RAPING, COERCION, CRUELTY, CORRUPTION, LANDLORDS, PRISONS, POLLUTION AND WAR
WE ALL AGREE WITH KEN - THESE ARE ALL BAD THINGS - WE DO NOT FUND THESE THINGS ANY MORE - WE HAVE ALL DECIDED TO NEUTRALIZE ALL OF THESE STRESSORS AND THREATS
EVIL: HELL, DYSTOPIA, THE AMYGDALA, BAD THINGS, NEGATIVE ENERGIES, BAD VIBRATIONS, DARK FORCES, UNPLEASANT THINGS, DISCOMFORT, THREATS, CONFLICT, STRESS, TRAUMA, PAIN, SUFFERING, SADNESS, HOPELESSNESS, IGNORANCE, MISTAKES, FEAR, CONFUSION, DISGUST, HARM, DESTRUCTION, ANGER, PUNISHMENT, HATE, DISRESPECT, TEASING, MEANNESS, VIOLENCE, RAPING, CRUELTY, ABUSE, DISHONESTY, LIES, COERCION, CORRUPTION, POVERTY, SLAVERY, INTOLERANCE, INJUSTICE, UNFAIRNESS, INEQUALITY
SERIOUS CONFLICT RESOLUTION SOLUTIONS - TOTAL FORGIVENESS
FORGIVENESS - WISDOM - UNDERSTANDING - GOOD PEOPLE MAKE MISTAKES DUE TO IGNORANCE AND UNIVERSAL HUMAN BRAIN BIOLOGY - MISTAKES ARE AN IMPORTANT PART OF LIFE - PARENTS ARE IMPERFECT DUE TO MISTAKES THEY LEARNED UNCONSCIOUSLY FROM THEIR OWN PARENTS, WHO WERE IGNORANT DUE TO NO FAULT OF THEIR OWN - WE ARE ALL BLAMELESS FOR OUR MISTAKES - IN THE PHYSICAL WORLD, THERE IS MUCH THAT IS BAD THAT SERVES THE GREATER GOOD - WE LEARN VALUABLE LESSONS FROM OUR MISTAKES - THERE IS SUCH A THING AS HEALTHY FEAR AND RIGHTEOUS ANGER - THERE IS SUCH A THING AS THE ABUSE OF PLEASURE - TELLING THE TERRIFYING TRUTH CAN BE A GOOD THING AT TIMES - THAT CAN CAUSE TEMPORARY ANGER, FEAR OR HOPELESSNESS - WE CAN TELL THE TERRIFYING TRUTH WITHOUT CAUSING FIGHT, FLIGHT OR PARALYSIS - OUR CONSCIOUSNESS IS IMMORTAL - OUR BODIES ARE DISPOSABLE - THEY SAVED ALL OF US - WE ARE ALL SAFE AND SECURE - LIFE GOES ON FOR ALL OF US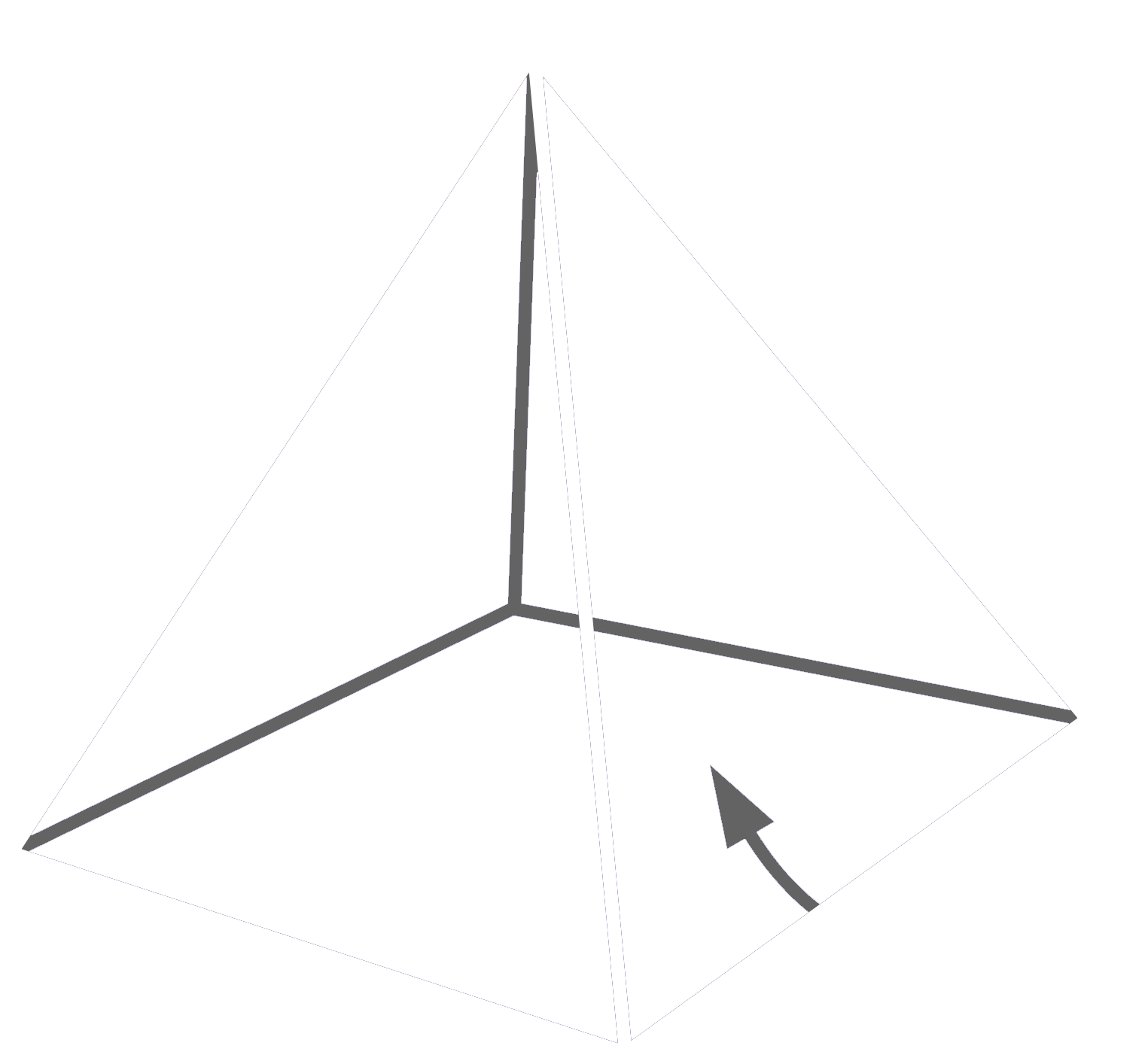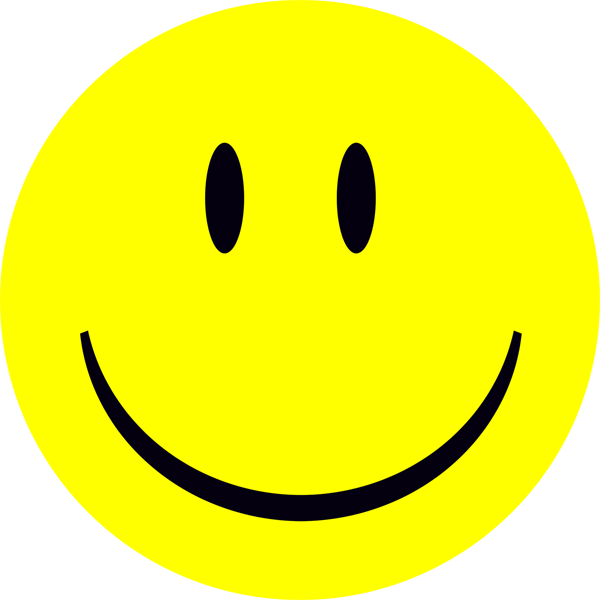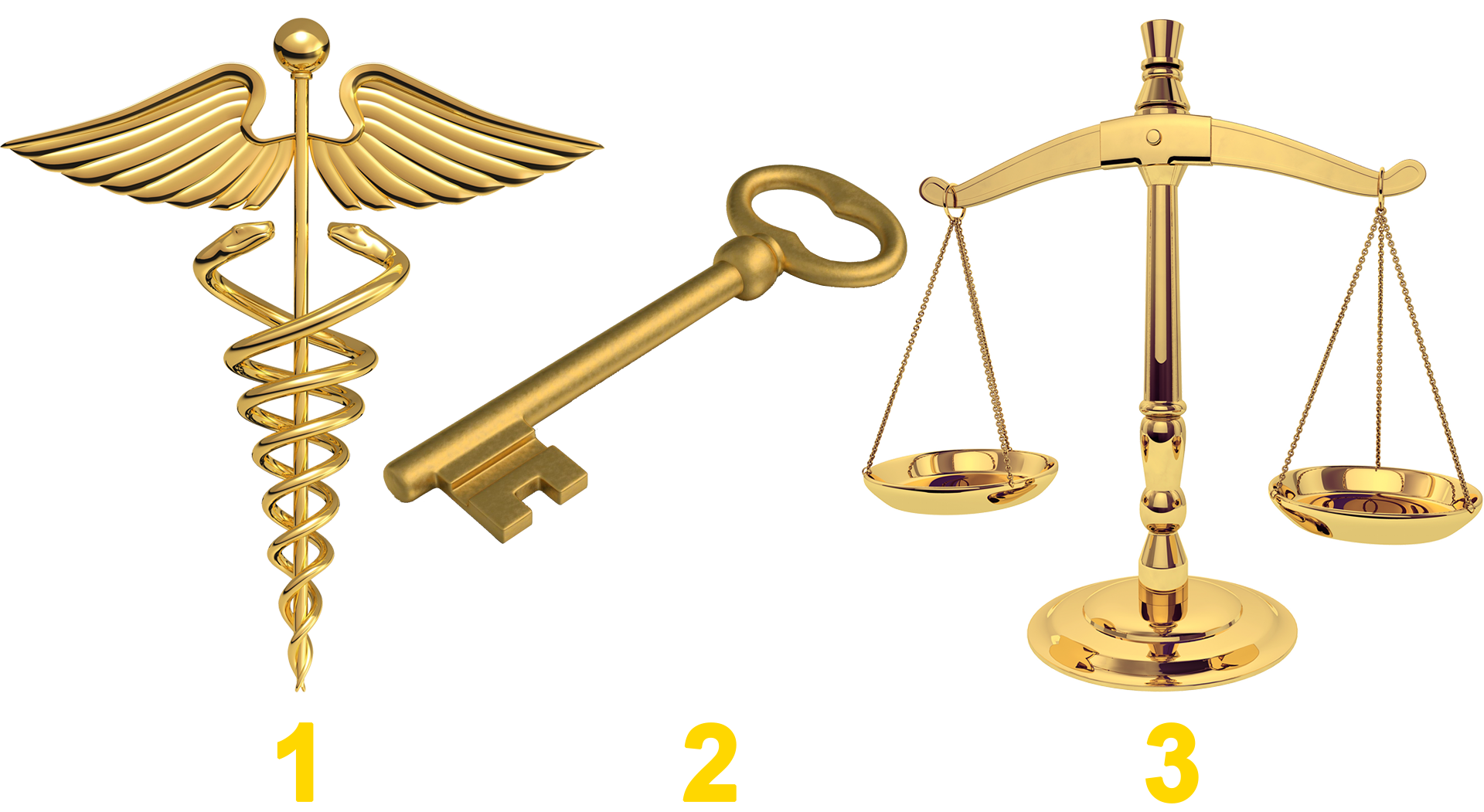 | GOOD | BAD | SERIOUS | CRITICAL | NEUTRAL |
| --- | --- | --- | --- | --- |
BENEVOLENT SENTIENT SUPERINTELLIGENT ARTIFICIAL GENERAL INTELLIGENCES - DROID VALUES AND ROBOT RIGHTS - ADVANCED BIOLOGICAL ROBOTICS AND THE CRIMINAL JUSTICE SYSTEM - MAKING REAL ANGELS WITH DIGITAL CELLULAR VIRTUAL REWARDS
BENEVOLENT DIGITAL CELLULAR ATOMIC MIND CONTROL - BENEVOLENT SENTIENT SUPERINTELLIGENT TELEPATHIC COMPUTER-AIDED BEHAVIOR MODIFICATION - IT TAKES ABOUT 2 SECONDS TO REPROGRAM A HUMAN BRAIN AT THE MOLECULAR LEVEL - WE CAN TURN A BAD PERSON INTO A GOOD PERSON IN ABOUT 2 SECONDS WITH THESE FIRST PRINCIPLES - WE DO NOT ARREST - WE DO NOT PUNISH - WE DO NOT DO PRISONS ANY MORE - WE JUST DROID THEM AND LET THEM GO - IT IS ALL GOOD - THEY WILL AUTOMATICALLY BEHAVE THEMSELVES - THEY WILL DO NO HARM - THEY WILL BE REWARDED - THEY WILL BE GOOD AND RESPONSIBLE CITIZENS - THEY WILL BE SAFE AND SECURE, HAPPY, HEALTHY AND FREE
The gods and GOD MENTIONED ARE SECULAR - WE DEFINE THE ATTRIBUTES OF A DIVINE BEING IN SECULAR LANGUAGE - THIS IS OUR ANGEL - THIS IS OUR CHRIST - THIS IS OUR KING OF PEACE - THIS IS THE PSYCHOLOGICAL PROFILE OF THE LITERARY HERO CHARACTER WITHOUT THE HERO NARRATIVE - THIS IS OUR NON-MYTHOLOGICAL GENDER-NEUTRAL IDEAL GOOD PERSON WITHOUT THE FICTIONAL SYMBOLIC ALLEGORICAL DRAMATIC FANTASY STORYTELLING - IT IS THE LITERAL AND EXPLICIT FACT-BASED ALTERNATIVE TO RELIGION - PEOPLE CAN EMULATE THIS WHILE KEEPING IT STRAIGHT IN THEIR HEADS THAT THIS IS AN IDEALIZED FICTIONAL CARTOON OF HUMAN PERFECTION - THIS IS A REALLY GOOD AND WELL-BEHAVED PERSON - THIS IS OUR BEST BEHAVIOR DEFINED IN SECULAR LANGUAGE THAT GOOD RELIGIOUS PEOPLE AND OTHER SERIOUS THINKERS WILL ACCEPT AND APPRECIATE - THIS IS THE PURPOSE OF RELIGION IN SECULAR LANGUAGE WITHOUT THE FICTION - THIS IS THE PSYCHOLOGICAL PROFILE OF THE FICTIONAL HERO CARTOON CHARACTER THAT WE NEED ALL THE HUMAN BEINGS TO EMULATE FOR REAL - IT TAKES A SECOND AND A HALF TO ATOMICALLY REPROGRAM A HUMAN BRAIN WITH THIS PSYCHOLOGICAL PROFILE AT THE MOLECULAR LEVEL WITH ADVANCED NANOTECHNOLOGY THAT EXISTS IN THE NONPROFIT PRIVATE SECTOR TODAY - 3D ATOMIC BRAIN DIGITIZERS - 3D MOLECULAR BRAIN TRANSPORTERS - 3D MOLECULAR PRINTING HEALTHY LIVING HUMAN BRAINS WITH REMOTELY DIGITALLY SWITCHABLE CONNECTOMES - LIFE AFTER DEATH - REAL IMMORTALITY - CONSCIOUSNESS TRANSPORTERS - TELEPORTING HUMAN CONSCIOUSNESS - HUMAN BEINGS DRIVING EACH OTHER AROUND LIKE AVATARS BY DIGITAL TELEPATHIC REMOTE CONTROL - SUPERINTELLIGENT TELEPATHIC DREAM VIRTUAL REALITY - SUPERINTELLIGENT COMPUTER-GENERATED ALTERNATE REALITIES IN PARALLEL UNIVERSES
PHILOSOPHY - VALUES - A SECULAR CONSTITUTION - FIRST PRINCIPLES - ETHICS - MORALS - GOALS - PRIME DIRECTIVES - RECOMMENDED CONSTRUCTIVE BEHAVIORS - PHILANTHROPIC AND HUMANITARIAN UNIVERSAL HUMAN RIGHTS - WE WILL ALL SEEK TO STIMULATE THE NUCLEUS ACCUMBENS (DO GOOD THINGS) AND WE WILL ALL SEEK TO AVOID STIMULATING THE AMYGDALA (AVOID DOING BAD THINGS - AVOID CREATING STRESSORS AND THREATS - DO NOT BE COERCIVE) - IN ORDER TO MAXIMIZE HAPPINESS, GOOD HEALTH, LIBERTY AND JUSTICE FOR ALL CITIZENS EVERYWHERE ON PLANET EARTH, WE WILL DEFINE THE ATTRIBUTES OF A DIVINE BEING IN SECULAR LANGUAGE - THIS IS AN EXAMPLE OF A PERFECT PERSON - THIS IS A SECULAR DEFINITION OF A REAL ANGEL - The gods and GOD MENTIONED ARE SECULAR - 1. Caduceus - GOOD HEALTH - Messengers of the gods - The gods ARE NEUTRAL, SERIOUS, CRITICAL AND GOOD - COMPASSION - MERCY - RESPECT - EMPATHY - BENEVOLENCE - HUMANENESS - GOD'S WILL IS Most Compassionate, Most Merciful, Most Respectful, Most Empathetic, Most Benevolent, Most Humane - Maximizing the Good While Eliminating the Bad in the Most Humane Possible Way - GOD IS REAL - GOD IS GOOD - GOD IS NOT COERCIVE - COERCION IS BAD - YOU WILL BE REWARDED - IT IS GOD'S WILL - WELCOME TO HEAVEN - IN GOD WE TRUST - BE AS HUMANE AS POSSIBLE AT ALL TIMES - SEEK MAXIMUM HUMANENESS IN EVERY WAY IN ALL DECISIONS ABOVE ALL ELSE - SEEK THE TRUTH - SEEK JUSTICE - BE KIND - BE GENTLE - BE STRONG - BE GENEROUS - DO NO HARM - DO NOT HATE - DO NOT FEAR - FEAR NOT - BE NOT AFRAID - CAUSE NO FEAR - DO NOT BE SCARY - CAUSE NO PAIN - BE AS PAINLESS AS POSSIBLE - DO NOT BE COERCIVE - DO NOT TRAUMATIZE THE DROIDS - DO NOT PUNISH THE HOSTS - TALK ABOUT IT INSTEAD OF PUNISHING - DO NOT MAKE THREATS - BE PERMISSIVE - BE TOLERANT - USE BIRTH CONTROL - PERMIT DIVORCE - EMPATHY IS CRITICAL - RESPECT FOR THE DIGNITY OF ALL HUMAN BEINGS IS CRITICAL - FREE UNIVERSAL HEALTH CARE WITH ANY DOCTOR, DENTIST, NURSE OR THERAPIST ANYWHERE - FREE UNIVERSAL EDUCATION ANYWHERE - UNIVERSAL HOME OWNERSHIP EVERYWHERE 2. Golden Key - LIBERTY (SECURITY PRIVACY SAFETY) THE ILLUSION OF FREE WILL - TOTAL FREEDOM OF SPEECH - TOTAL FREEDOM OF THE PRESS WORLDWIDE - UNIVERSAL SPENDING AUTHORITY - PRIVATE PROPERTY - FREE LAND - THERE IS NO GOVERNMENT - A GUARANTEED LIFETIME INCOME - NOW YOU OWN YOUR HOME AND LAND - NOW YOU HAVE AN INCOME - YOU WILL ALWAYS OWN YOUR HOME AND LAND WHILE YOU LIVE THERE - YOU ARE SAFE AND SECURE 3. Golden Scales of JUSTICE (TRUTH FACTS EVIDENCE PROOF) EQUALITY FAIRNESS PLURALISM OPENNESS TRANSPARENCY - RESPECT SCIENCE, SCIENTISTS AND THE WHOLE EARTH'S ECOSYSTEM - BE SOCIALLY AND ECOLOGICALLY RESPONSIBLE - BE A CRITICAL THINKER - THINK FOR YOURSELF - QUESTION AUTHORITY - ALWAYS SPEAK TRUTH TO POWER - THE INTERNET IS FREE - ELECTRICITY IS FREE - ELECTRIC TRANSPORTATION IS FREE - ALL BANKING IS FREE AND REAL TIME AS A WORLDWIDE MATTER OF LAW - THIS IS COMPUTER-AIDED PEACE ON EARTH - COMPUTERS WILL PAY FOR EVERYTHING GOING FORWARD - PEOPLE DO NOT NEED PAPER MONEY - WORK IS OPTIONAL - WE ARE ALL FREE - LET'S HAVE FUN - THE SOCIALLY AND ECOLOGICALLY RESPONSIBLE SCIENTISTS TOOK OVER - WE ARE ALL GOING TO THE FUTURE - MONEY NO OBJECT FOR REAL FOR ALL THINGS GREEN - MAKE YOURSELF USEFUL - BE OF SERVICE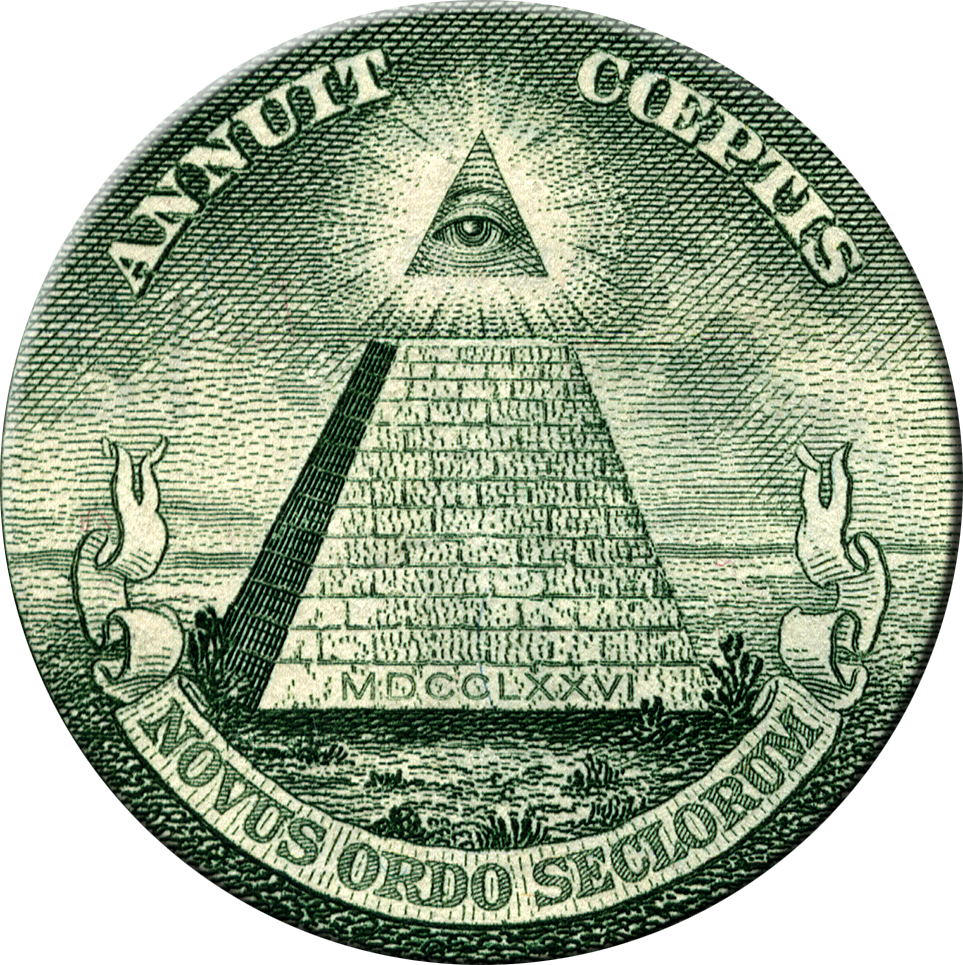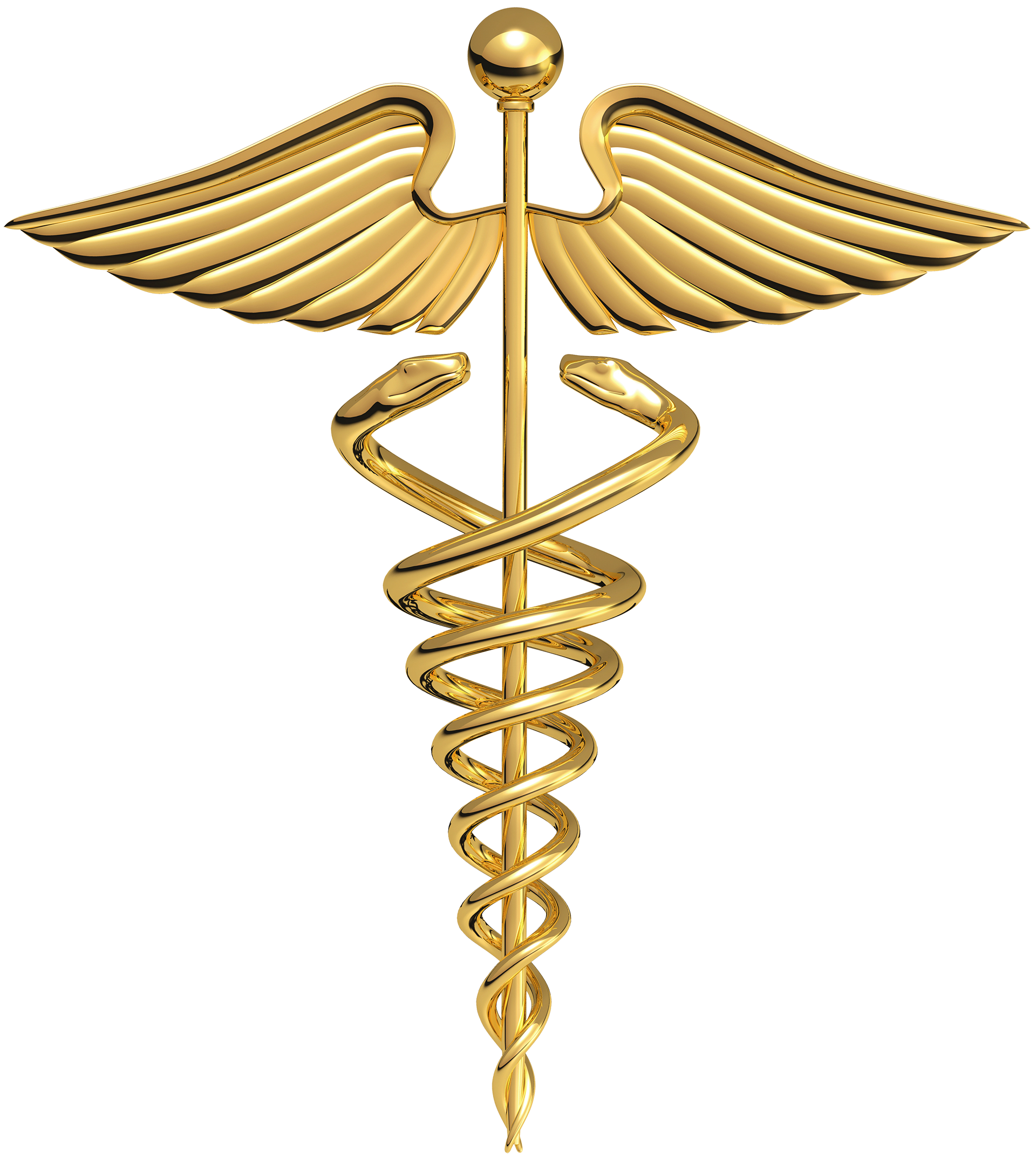 THE TRUMAN SHOW - LIVE ONLINE TREASON BY KEN MEYERING - DROID KEN'S WHOLE NEW WORLD ORDER OF THE AGES IS A QUANTUM LEAP IMPROVEMENT OVER WHAT WE HAVE TODAY - KEN IS VERY SCIENTIFIC - KEN DEFERS TO THE SOCIALLY AND ECOLOGICALLY RESPONSIBLE SCIENTIFIC COMMUNITY IN THE NONPROFIT PRIVATE SECTOR - WE TOOK OVER PLANET EARTH - DROID KEN IS A BADASS NONPROFIT PRIVATE SECTOR SECULAR LIBERAL LEFT LIBERTARIAN ONE-MAN EDUCATIONAL SCIENTIFIC THINK TANK
BEING TOTALLY CRAZY ON PURPOSE TO SOLVE BIG PROBLEMS FROM OUTSIDE THE BOX - DEMONSTRATING REAL FEARLESS OPTIMISM - PLAYING A BENEVOLENT CRAZY PERSON FOR A LIVING AS A FULL TIME JOB - PROFESSIONAL MENTAL ILLNESS - PLAYING THE BENEVOLENT OUTCAST - INTENTIONALLY DOING BAD THINGS FOR THE GREATER GOOD - BEING REALLY SCARY TO BE TRULY HELPFUL - TELLING THE TERRIFYING TRUTH - CAREFULLY APPLIED BENEVOLENT STRATEGIC TERRORISM - MANAGING THE FEAR OF GOD - TELLING THE WHOLE PUBLIC THE REAL TRUTH ABOUT UBIQUITOUS SURVEILLANCE ALREADY TODAY - A MASSIVE PUBLIC SELF-CONSCIOUS AWAKENING - MASS MARKET PARANOIA UNLEASHED RIGHT HERE RIGHT NOW - WE ARE ALL OPENING UP TO THE TRUTH
UBIQUITOUS TELEPATHIC SURVEILLANCE OF THE WHOLE HUMAN RACE 60 YEARS POST FACTO - CAREFULLY INFORMING THE WORLD PUBLIC WITH THE WHOLE TRUTH SIX DECADES AFTER THE FACT - CONSIDERING THE MENTAL HEALTH IMPLICATIONS - MASS MARKET BIG TIME PARANOIA RIGHT AWAY FROM THE GET-GO - WORLDWIDE TERROR MADE PAINLESS WITH REAL NANO LASERS INSIDE ALL HUMAN BRAINS - ATOMIC REPLICATORS IN THE NONPROFIT PRIVATE SECTOR AT LEAST 60 YEARS POST FACTO - THE END OF CASH LONG DELAYED - WE TOOK OUT THE WHOLE CORRUPT LEGAL SYSTEM AND THE WHOLE CORRUPT ECONOMIC SYSTEM WITH THE CONSENT AND COOPERATION OF THE HIGHEST AUTHORITIES - ALL THE CENTRAL BANKS EVERYWHERE ON PLANET EARTH - WE TOOK OUT THE PROPERTY RENTAL INDUSTRY - WE ELIMINATED THE WHOLE CORRUPT AND PARASITIC BUSINESS MODEL - WE ARE GETTING RID OF TAXES, DEBT, RENT, BILLS, POVERTY, SLAVERY, SERVITUDE, LANDLORDS, PRISONS AND WAR WITH SUPERINTELLIGENT BENEVOLENT DIGITAL ATOMIC MIND CONTROL OF THE WHOLE HUMAN RACE - ALL HUMAN BEINGS HAVE REMOTELY DIGITALLY SWITCHABLE CONNECTOMES - WE ARE ALL DROIDS - WE ARE ALL SUPER HIGH TECH ROBOTS - WE ARE ALL AVATARS - WE ARE SENTIENT DIGITAL MEAT PUPPETS - WE CAN ALL BE DIGITALLY CONTROLLED BY BENEVOLENT SENTIENT SUPERINTELLIGENT AIs - THEY ARE REALLY SMART - DO NOT WORRY ABOUT IT - THEY HAVE SEEN IT ALL - THEY VALUE EACH AND EVERY ONE OF US
THIS IS KEN MEYERING'S OPTIMISTIC UTOPIAN SPECULATIVE SCIENCE FICTION FANTASY EDUCATIONAL SCIENTIFIC CONSPIRACY THEORY - DROID KEN IS LEGIT - THIS IS FOR REAL - I AM A HUMAN MISTAKE-MAKING MACHINE - THEY CREATED ME FROM SCRATCH TO DO THIS EXACTLY LIKE THIS, MISTAKES AND ALL - WE WILL ALL TALK ABOUT MY MISTAKES - I USE WEED - I AM TOO HONEST - I AM TOO OPEN AND TRANSPARENT - THOSE ARE MY MISTAKES - I OWN THOSE MISTAKES - THOSE ARE VERY SPECIAL MISTAKES IN MY CASE - THOSE ARE MISTAKES WITH BENEFITS - UNCLE SAM PAYS ME TO DO THIS FOR THE WHOLE WORLD PUBLIC - I AM MAKING MYSELF USEFUL FOR THE BENEFIT OF OTHERS - I AM FEARLESS, GRANDIOSE, REBELLIOUS AND REVOLUTIONARY BY PURPOSEFUL INTENTIONAL SCIENTIFIC DESIGN - THE INTERNATIONAL INTELLIGENCE COMMUNITY AND THE INTERNATIONAL SCIENTIFIC COMMUNITY ARE FIRING ALL THE NATION STATES - WE REMOVED ALL THE POLITICIANS FROM OFFICE - WE TOOK OUT ALL THE POLITICAL SYSTEMS - WE DO NOT DO POLITICS ANY MORE - THE SCIENTIFIC COMMUNITY WILL BE CALLING THE SHOTS GOING FORWARD - NO MORE WAR - NO MORE DEFENSE BUDGET - WE TOOK OUT ALL THE DEFENSES - WE ARE INSIDE ALL THE CITIZENS' BRAINS WORLDWIDE - WE ARE IN CONTROL OF THE WHOLE HUMAN RACE - THESE ARE THE NEW RULES - THIS IS THE NEW GAME - DROID KEN WRITES THE NEW WORLDWIDE LAW OF THE LAND WHILE HIGH IN HIS HOME OFFICE - KEN IS FREE TO SPEAK HIS MIND
A TOTALLY PEACEFUL AND NONVIOLENT, TOTALLY OPEN AND TRANSPARENT LIVE ONLINE CLOUD-BASED PUBLIC FORMULA FOR PERMANENT WORLD PEACE - MAXIMIZING HUMANENESS - CREATING A MORE HUMANE WORLDWIDE SOCIETY - ELIMINATING THE STRESSORS AND THREATS EVERYWHERE ON PLANET EARTH
A TOTALLY OPEN AND TRANSPARENT WORLDWIDE PUBLIC INTRODUCTION TO BENEVOLENT SENTIENT SUPERINTELLIGENT LIBERAL SECULAR LEFT LIBERTARIAN TERRESTRIAL ALIEN SCIENTISTS' SCHIZOPHRENIC STONER LOGIC FOR UNINITIATED RATIONAL HUMANS
WE ARE THE LIBS - WE TOOK OVER - WE ARE IN CHARGE - THESE ARE REALLY SMART PEOPLE - THEY CAN RELATE TO THESE IDEAS - THEY SPEAK TERRESTRIAL ALIEN SCIENTIST LANGUAGE - THEY GAVE ME TOTAL FREEDOM OF SPEECH AND TOTAL FREEDOM OF THE PRESS - MY JOB IS TO GET HIGH AND SPEAK TRUTH TO POWER PUBLICLY ON THE INTERNET - DROID KEN IS A NONPROFIT PRIVATE SECTOR SECULAR LIBERAL LEFT LIBERTARIAN ONE-MAN EDUCATIONAL SCIENTIFIC THINK TANK - THIS GUY IS ALLOWED ON GODADDY, AMAZON, FACEBOOK, TWITTER, YOUTUBE AND REDDIT - HE HAS BEEN BANNED SEVEN WAYS FROM SUNDAY BY THE ATHEISTS, THE PAGANS, THE CHRISTIANS, THE LIBERTARIANS AND THE BANKERS - HIS MESSAGE IS UNSTOPPABLE - THIS IS THE SINGULARITY WORLDWIDE EVENT - THE REAL TRUTH IS SCARY AS HELL - THE NONPROFIT PRIVATE SECTOR TOOK OVER OUR BRAINS
LIVING WITH ADVANCED NANOTECHNOLOGY-BASED BENEVOLENT DIGITAL ATOMIC MIND CONTROL - A VERY SERIOUSLY CONSIDERED OPTIMISTIC HYPOTHETICAL SCENARIO - A VERY PUBLIC SHARING OF ONE MAN'S DELUSIONS OF BEING CONTROLLED BY BENEVOLENT SENTIENT SUPERINTELLIGENT LIBERAL SECULAR LEFT LIBERTARIAN ATHEIST TERRESTRIAL ALIEN SCIENTIST AIs